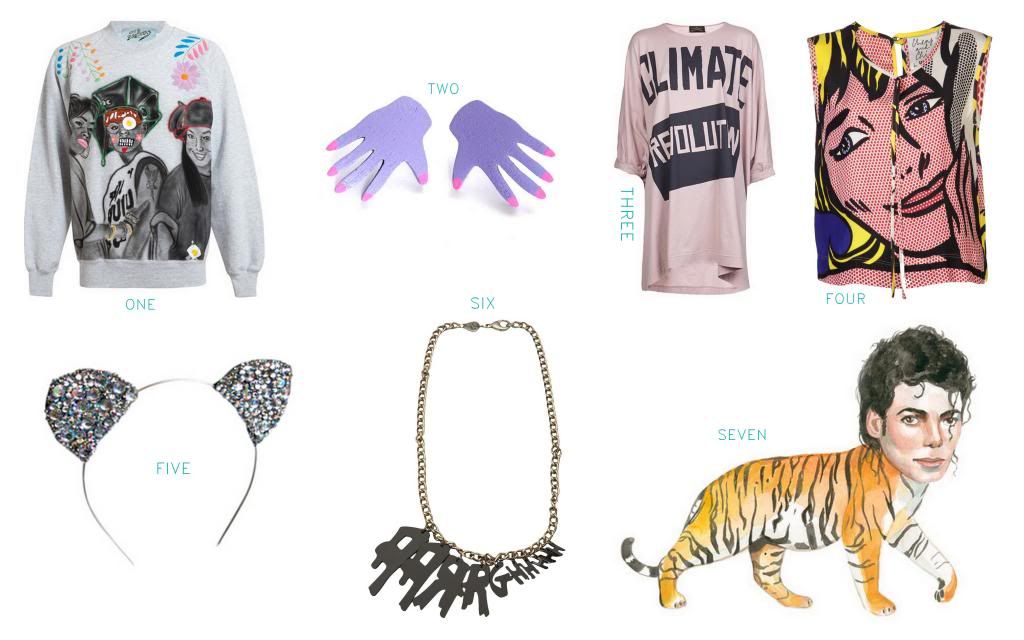 1 – 2 – 3 – 4 – 5 – 6 – 7
Do you remember that scene in Dumb & Dumber where Harry tells Llyod to "just get the bare essentials" and he winds up grabbing a sizeable cow hat, two cases of beers, and what looks like an unusual number metallic windmills. Well, it appears that Llyod and I have extremely similar shopping techniques.
I'll lean toward the fabulous and borderline ridiculous before the idea of practicality even crossed my mind. My recent favourite finds are pretty reflective of this. Sure, there's a tshirt but it also costs over $300. And while headbands can be quite conservative, Crown & Glory always know how to bring it when it comes to adding a touch of flamboyant sparkle.
And there's Michael Jackson as a tiger because why the hell not?!
Hooray for Dumb & Dumber themed wishlists!
Gabi
x