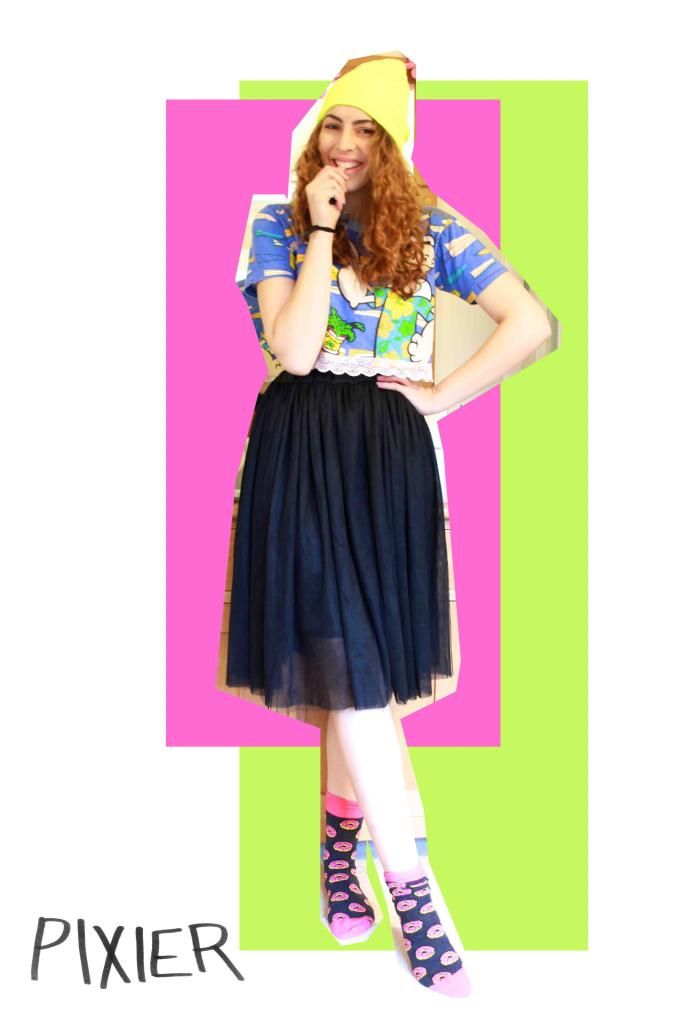 Accessorising with socks is one of my favourite satorical tricks, of sorts. I feel like socks are massively under-appreciated and I take it as a personal mission to bring light to the possibilities of the cosy footwear. I'm looking forward to rocking thigh highs this winter and expect to see some boldly printed numbers peeping out of my boots on the daily.
I picked this donut printed pair in the men's section at Primark because brilliance knows no boundaries. They came in a 5 pack with other food-themed socks and my excitement levels hit an all time high.
Beanie: Ebay; Top: DIY; Skirt: Ebay; Fur stole: Select; Socks: Primark
Donut appreciation
As a vegan I don't get many opportunities to indulge in donuts but thankfully there are a fair few ways to incorporate the circular sweet treat into your get up.
So, super important question: what socks are you wearing today?
Gabi
x