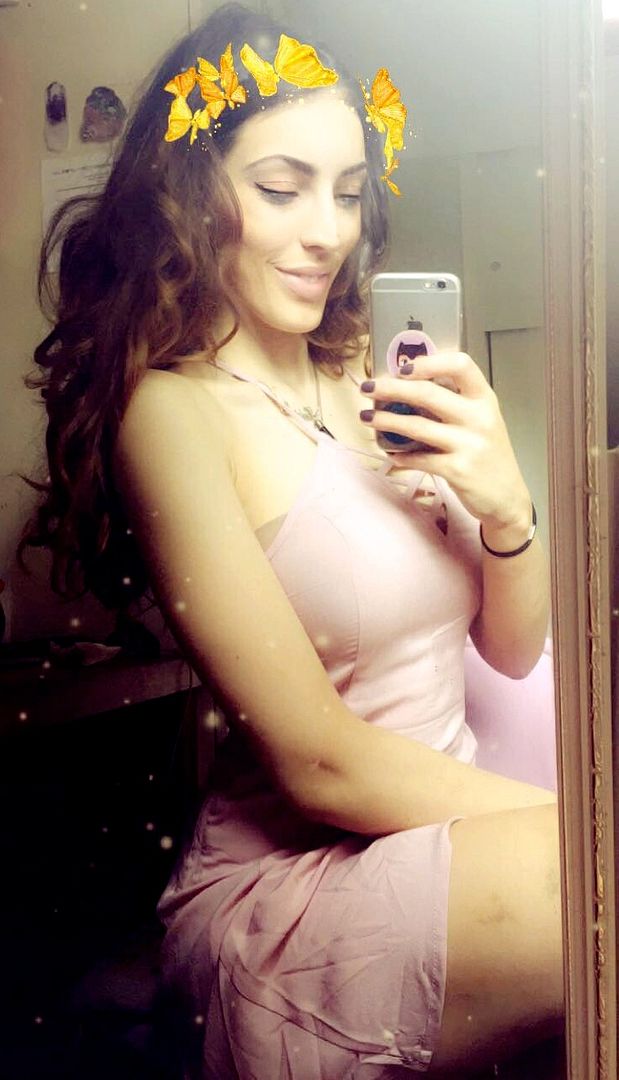 It's Saturday afternoon. I was up early on a few hours of sleep to work overtime all weekend so I can save for adventures and shoes but mostly so I know I'll be able to pay my rent. Last night was my work's summer party, where I drank way past my 1-drink-sober limit and laughed for a solid 20 minutes about a dropped donut. When I finally pulled myself away from the Spice Girls and Biggie soundtracked dance floor to head home, I fell asleep almost as soon as my head hit the pile of pillows (I mean, after a decent intsa-scroll and some strawberry-champagne jam on toast).
A couple of hours or a couple of minutes later I woke with a kiss as Rian slid into bed, showing up in that special unannounced way that he does which reminds me that everything's better when you don't have any expectations (and also that I'm perfectly content star-fishing and meticulously laying out all the pillows just how I like them but also that curling up in to the nook of his arm, which holds my head so perfectly, breathing him in, entwining all my legs with all his legs puts a soft smile on my face as I drift back to sleep, thanking the stars for this heartbeat beneath me).
I snoozed my alarm 2 or 6 times. Too snug to move. Missing our mornings. Now here I've been, from 8.30 until 6pm, in this building with pink chairs and grey walls and rose gold features and peach roses that only have a few days left in them. Long hours to do a little work but mostly to write and drink this smoothie and these cups of tea and write about life and all these things I want to do that have been hibernating within me.
The blog doesn't look how I want it to look. I don't go for brunch every day so I can't flood Instagram with those photos. I don't have the time or energy to curate to the same standards as the big guns. My mirror is too dirty to take outfit photos in and I really don't want to force my boyfriend to be an Instagram Husband. My life isn't shiny and dotted with all-expenses paid trips and photogenic make-up bags.
I can't compete but I still kind of want to.
I want to document my life.
I want to write and speak and create these things that I spend the majority of my days thinking about. I want to talk about how excited I feel to just be alive sometimes and also about how sometimes it feels impossible to live in this expensive city and how lonely it can all feel. I want to create art with all of these colours and textures and make sounds with layers and stories. I want to write about how high I feel on love when I let myself feel it, and how somedays I wake up and it's as if I can't feel anything at all.
I want to write about night terrors and crying myself to sleep and feelings that feel bigger than the world. I want to write about how I'll look around and all I can think is how lucky I am. I want to write about how to actively create a life you love even when you feel overwhelmed with just staying afloat. I want to write about trying and caring and loving endlessly even when, and especially when, it feels completely impossible.
There are people far more qualified than I. There are people who are better at this and that and people who are a hundred steps ahead, who are funnier and prettier. But just because I'm not this way or that way, it doesn't mean that I'm not relevant.
If for no one else to read but me, a month from now, years from now, tomorrow, I want to document snippets and parts of me and my life. I want to do it all because I can't get the words and the pictures out my mind so I might as well make something of them. I want to do it because why the fuck not?
This is not an anti-thesis. This is not going against the brunch-and-butts grain of social media. This isn't me saying how bad that all is. That's even more boring than the source of it all, anyway. This is me recognising that we are all relevant, in the truest, messiest, most annoying versions of ourselves.