If you ever need a pick-me-up I whole-heartedly recommend donning a beyond fabulous floral dress. There's just no way you can feel anything less than thrilled to be alive when you're swirling in a bold vintage frock! It's basically, science.
I found this divine little number on a trek around some of my favourite thrifting joints and was immediately flooded with visions of rendezvous' in the seventies' summers. Maybe some of those stories live in this dress. I often wonder about all the adventures vintage clothes have been on and where they spent their previous lives.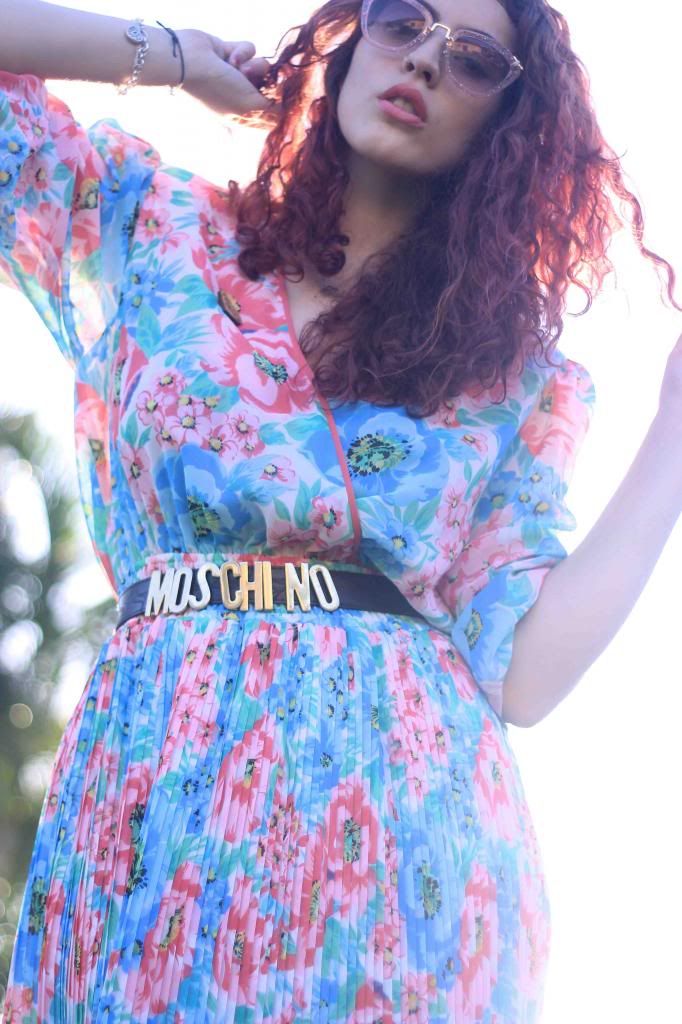 Anything and everything is immediately better when cinched at the waist with my most treasured vintage piece, this Moschino belt. I remember when my Mum got it from a car boot when I was a kid. I am so glad we kept it.
How cute is the Vegan brooch?! It's still quite sweet and dainty while also packing a political punch and adding extra hippie vibes – just how I like it!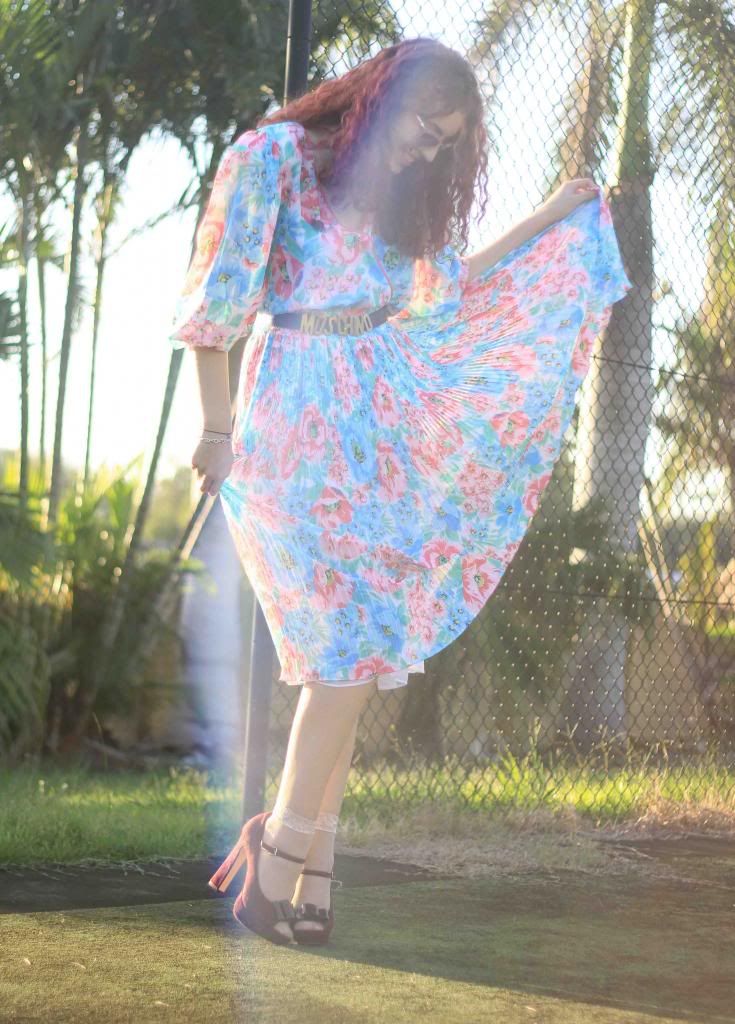 Dress: vintage; Belt: Vintage (similar); Brooch: SofiaRebekah; Shoes: Forever New; Socks: who know!? (similar)
Put on something that makes you smile and twirl around in it – just because.
Gabi
x